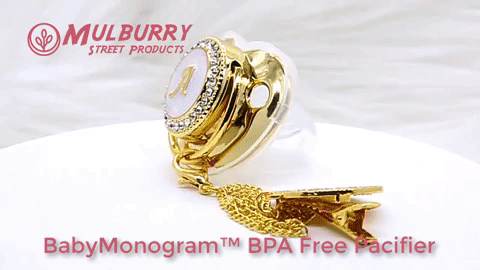 Royalty demands recognition!
Does your little prince or princess deserve anything less?  Of course not!  
Let the spoiling begin
There is plenty of time for rules and obligations.  Now is the time to spoil your little prince or princess.  After all, how often does the world get to meet and recognize someone so important?

Elegance but with your child's health in mind
Some pacifiers can actually change your child teeth placement.  Make sure that the pacifier you give to your child does not cause any shifting of the teeth.
YOU CAN SHOP WITH CONFIDENCE



You can feel safe shopping with us
We offer a 14 day money back guarantee
100% safe and secure payments with Stripe or PayPal
We value your privacy and protect your information
Free shipping worldwide available on orders